Get to know PepsiCo South Africa
PepsiCo has a deep commitment to South Africa
R5.5B

investment commitment

Following its landmark USD 1.7B acquisition of Pioneer Foods in 2020, PepsiCo continues directing funds to achieve the vision of a thriving presence in South Africa and export operations to the rest of Africa.
R1.655B

employee share ownership scheme

From day one, employees have a real financial interest in the company through this benefit program launched in 2021.
R600M

Kgodiso Development Fund

PepsiCo is giving over five years to bring about a more sustainable, inclusive and innovative food system in this region of Africa, with investment in regenerative agriculture, scholarships, capacity building and much more.
Featured Openings
Many Locations,
many smiles
Many Locations,
many smiles
Many Locations,
many smiles
PepsiCo employs more than 12,000 people across six categories in South Africa. Our mission across these categories is to empower our employees, partners and suppliers by valuing their unique contributions, past experiences and diversity.
Innovation

A small global team, one big idea to save water

When PepsiCo made its annual call for The Next Big Idea, hundreds answered. Among them, five women from five countries with the motto, "More crop per drop."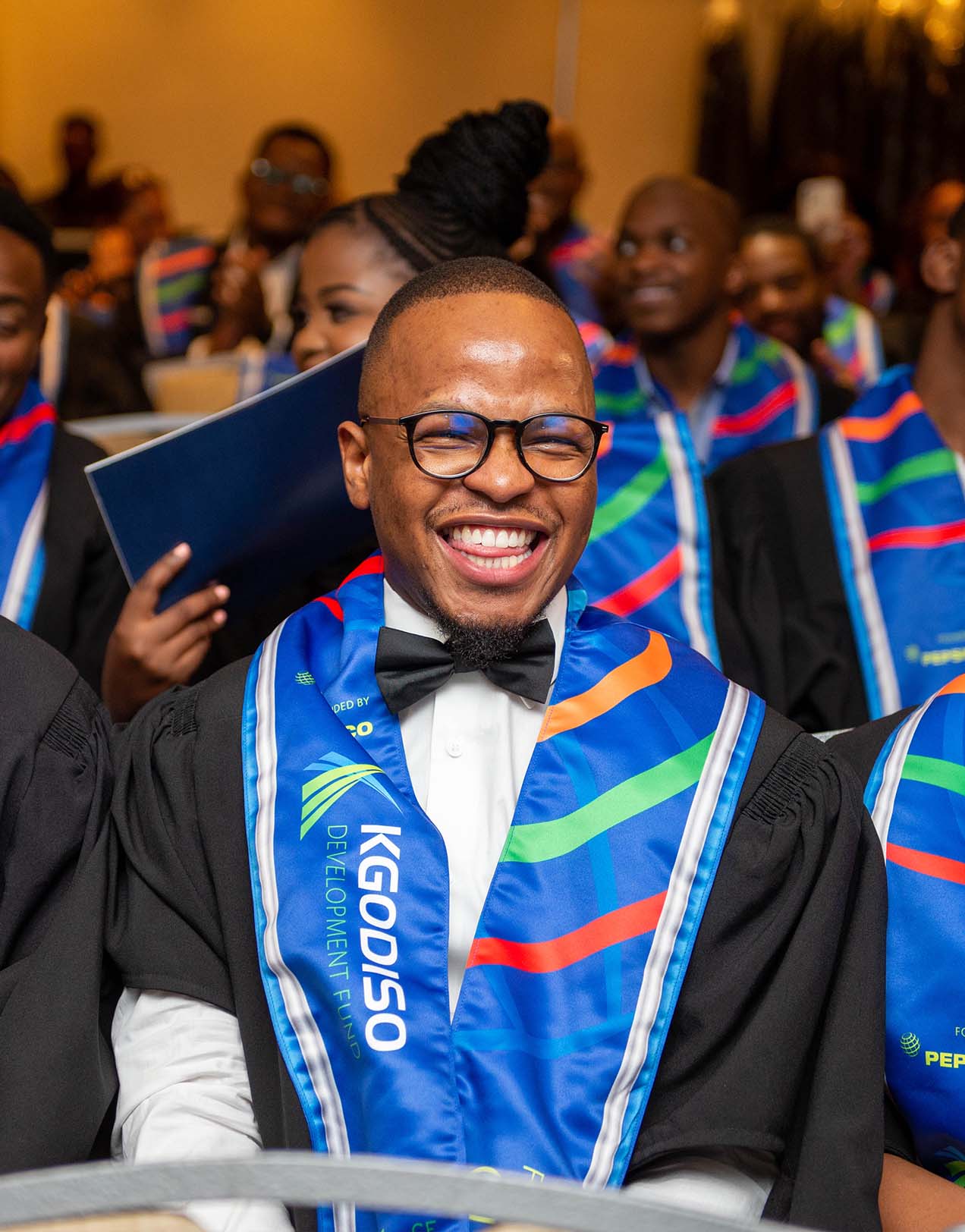 A career-changing learning journey
Duke University, Kgodiso Development Fund and PepsiCo launched the Graduate Programme and Future Leaders Programme in 2022 to empower young African professionals. Thirty-six participants were accepted to work at PepsiCo and get exemplary career and leadership training in the areas of supply chain, research & development, agronomy, finance and commerce.
Social impact

Creating smiles, feeding schoolchildren

PepsiCo and Pioneer Foods provide a nutritious start to the day for 34,000 children with breakfast cereals and milk every morning at school.
Life at PepsiCo

"At PepsiCo, I'm not just a number," says supply chain new hire Cindy Dlamini
Impact

How PepsiCo is helping Lethiwe Mthethwa's family farm in KwaZulu-Natal
How we do business matters
PepsiCo Positive
PepsiCo Positive is strategic end-to-end transformation with sustainability at the center of how the company will create growth and value by inspiring positive change for the planet and people.
Diversity, Equity
&
Inclusion
PepsiCo can only succeed when our associates and the society we serve flourish.

Our Nutrition Story
We're constantly innovating, looking for ways to add whole grains, reduce sugar and make other recipe changes without sacrificing taste.

Learning opportunities
PepU Degreed helps PepsiCo employees gain new skills and certify their expertise with engaging digital courses, podcasts, videos and more.
It would make us smile for you to join our Talent Community.
Sign up and add your profile for recruiters to view.